Foreclosure Prevention Attorney in Carlsbad, California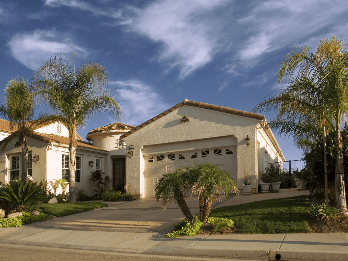 Foreclosure Prevention Attorneys in Carlsbad, Vista, Rancho Santa Margarita, San Clemente, & Solana Beach, CA
Banks and mortgage lenders generally want to prevent foreclosure - the financial loss to their institution can be huge. Accordingly, if your lender perceives a lesser potential loss by not foreclosing, they will want to work out an alternative payment plan or compromised payoff amount in order to avoid foreclosure.
Some of the foreclosure prevention options our office can assist you with include Loan Modification, Forbearance Agreements, and Short Sale Negotiations. Depending on your specific situation, the consequences occurring from a particular Foreclosure Prevention option may entail significant financial and tax-related ramifications. Accordingly, it is important that you fully understand how these ramifications could impact you. We recommend you speak to a qualified tax attorney or other experienced tax professionals to protect yourself.​
If you are currently having difficulty in making your debt payments, call the Law Offices of Darren J. DiMarco. Speak with one of our attorneys today to discuss the options which will promote your best interests.​
You can avoid the typical mistakes that one may make from not being fully informed of the laws. Our goal is to assist you through your difficult time and to provide you the advice that will allow you the greatest advantage in making a fresh start.
When you are finding your mortgage payment unmanageable or you are behind on your payments, time is of the essence. To get help right away, call our office for a free initial consultation. We'll listen to describe your specific circumstances, and we will explain the options available to you. After our free initial consultation, you will learn whether or not you are a good candidate for a loan modification
Loan Modification
A Loan Modification is an agreement between a lender and borrower where the loan terms are restructured without refinancing. The rate and terms of the loan are modified to fit the borrower's current financial means.
Short Sale
A Short Sale is when the lender agrees to accept a loan payoff amount for less than what is owed to them when the sales price of the home is less than what is owed. Basically, the lender agrees to take a loss on the property and writes off the difference between what was owed to them and the final sales price.
Deed-In-Lieu of Foreclosure
A Deed-In-Lieu of Foreclosure is when the lender accepts the property back from the borrower as full payment for all debts owed to the lender. The advantage to the borrower is that it releases them immediately from all debts associated with the delinquent loan.
Forbearance Plans
A Forbearance Plan is a repayment agreement between you and your lender. The objective of the plan is to allow you to cure your default by paying your delinquent amount over a period of time.​
Contact the Law Offices of Darren J. DiMarco for assistance. Call 949-401-6155 or Email us at messages@dimarcolegal.com.