Debt Settlement Attorney in Carlsbad, California
Debt Settlement Negotiation In Carlsbad, Vista, Rancho Santa Margarita, San Clemente, & Solana Beach, CA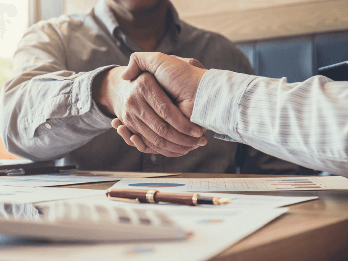 Debt Resolution: When Bankruptcy Is Not the Best Option
​The Law Offices of Darren J. DiMarco provide options to facilitate debt reduction on your behalf. Sometimes bankruptcy is the best solution, and sometimes it is not. We will work with you to help determine the best solution for you and how to get your life back on track financially.
One of the potential resolutions to your debt is settling with your creditors, especially when it can be obtained at a discount or an affordable payment plan. If you are wondering whether debt settlement is the right strategy for you, we recommend you take advantage of our free, initial consultation.
As debt settlement attorneys, we provide legal counsel to clients who need help reducing their debt. Typically, that counseling will include debt negotiation with creditors to reduce the client's debt obligations. The first thing our attorneys do is to study the case and analyze the situation. We then develop a game plan to negotiate on behalf of the client. Our debt settlement lawyers negotiate with creditors to settle for less than the entire amount owed. Sometimes, our debt settlement lawyers are able to extend payment deadlines as well.
Have Unsecured Debts?
Debt settlement negotiations are mostly conducted on unsecured debts, such as credit cards, medical bills, personal loans, and accounts in collections.
The Settlement Negotiation Process
​After we inform the creditors that we represent you, we negotiate a settlement agreement and/or payment plan on your behalf. We then either draft a debt settlement agreement for each of your creditors or we review the proposed debt settlement that they present. We present these agreements to you and will guide you through them if you have any questions.
For Help, Contact the Law Offices of Darren J. DiMarco. Call 949-401-6155 or Email us at messages@dimarcolegal.com.