Reference Guide to Our Representation Process
Aug. 10, 2019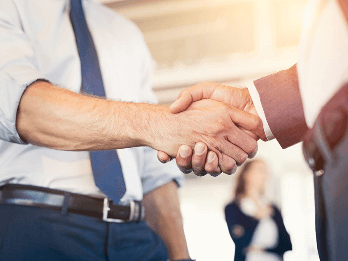 PART 1: UP TO FILING YOUR CASE
Once you have retained our firm by signing our Representation & Fee Agreement and paying the legal services fee, you should: (a) Begin collecting all the documentation listed on our Checklist; and (b) Complete our Online Bankruptcy Questionnaire (see the Yellow Sheet we gave you titled, "Getting Started and the Online Questionnaire"). Let us know if you require assistance or have questions.

You can now instruct your creditors and collection companies to contact our office instead of calling you. Upon receiving a creditor call, we will verify our legal representation. You should maintain a phone log of any creditors calling you in the event that the collection calls turn into harassment calls and the creditors violate the Fair Debt Collection Practices Act.

We will receive notice when your Online Questionnaire has been completed. At this point, please be sure to forward all Checklist items to our office. Please do not give us your originals - provide us legible photocopies only. You can provide us copies via USPS mail, email, fax or hand delivery.

Remember you are also required to complete a course in credit counseling before we can file your bankruptcy case. Our clients almost always take the course via the internet. In the folder that we have given you, there is a blue sheet describing how to complete this requirement, and our suggestion of an approved company that provides the required class at minimal charge. Note: In order to satisfy the filing requirement, you must complete the course no sooner than 180 days prior to filing bankruptcy.

Please continue to fax, email or mail us copies of your most recent paycheck stubs, bank statements, and any other updated documents as you receive them. It is your responsibility to do this up until the day your case is filed with the bankruptcy court. Be advised, your case is not filed until we have a case number for you.

If, while your paperwork is being processed, you receive a notice of summons and complaint from a creditor, inform us of the fact and provide us a copy. Please understand, however, that we only represent you in the bankruptcy filing; we do not represent you in the civil collection proceeding. This is stated in detail in our Representation & Fee Agreement.

We will not actively begin preparing your bankruptcy petition until you have (a) completed our Bankruptcy Questionnaire, (b) returned the items requested on our Checklist, and (c) paid at least half the legal services fee as quoted in your Representation & Fee Agreement.

After we have processed the information and documentation you have provided, we will inform you (usually via email) of any items still needed to prepare your case for filing. Once we have provided you with the list of remaining items necessary for filing your bankruptcy petition, it is important that you provide these items to us without delay. We are unable to proceed to filing your case if we do not have 100% of the required information.

It is crucial that you also inform us of any changes or new information relating to your circumstances. This includes, but is not limited to, changes in your household size, address, phone numbers, employment, income, new creditors or collection companies, accidents (auto or other), insurance claims, etc.

When all of your fees are paid and we have advised you that we are ready to file your case, we will schedule an appointment for you to review and sign your petition in our office. At that meeting, you will need to bring with you cash or a money order to cover the US Bankruptcy Court's filing fee of $306 - for Chapter 7. (Checks are only accepted for the filing fee if we receive them more than 10 days prior to filing your petition.) Since we file electronically and pay with our company card, your check or money order should be made payable to: Law Offices of Darren J. DiMarco.

OUR REPRESENTATION PROCESS - PART 2: AFTER YOUR CASE IS FILED

After your case is filed, you will receive a case number. It will be a two-digit number representing the year and then a five-digit case number representing the number of cases filed in the bankruptcy court for that year. For example, 13-01234 represents the one thousand two hundred thirty-fourth case filed in 2013.

Within a day after filing, we will email to you the scheduled time of your Meeting of Creditors, aka "341 Meeting." This is the one court hearing you must attend as part of your case. You will also receive information from the court as to who your assigned trustee is and where your case will be heard. Prior to the meeting date, we will prepare you and give you detailed information on what to expect; and don't worry, your attorney will be there with you.​

After your bankruptcy petition is filed, you will need to complete a course in Financial Management (approximately 2 hours via the internet). Our office will suggest an inexpensive provider. You will receive a completion certificate within a week or so after completing the course. This certificate and your signature on a related court form are necessary to receive the desired "discharge" from the bankruptcy court. We must file the completion certificate and the accompanying court form (signed by you) no later than 60 days after your first scheduled 341 Meeting. Especially since it generally takes a week or more for you to obtain the certificate and get the signed court form back to our office, we recommend having the course completed prior to the 341 Meeting, or at the very latest, within a month after the first scheduled date of the 341 Meeting.​

On the date of your 341 Meeting, arrive early at the hearing site. There you will meet with your attorney approximately 20 minutes prior to your hearing time to review the process. Since we will help you to be well-prepared and your attorney will be there with you, there is no reason to be nervous at the 341 Meeting. And keep in mind, one of the reasons we work with you so extensively before your case is filed is to help ensure that your case moves smoothly through the hearing.

Approximately 65-75 days after your 341 Meeting (and after you have completed your Post-Filing Financial Management Course), you will receive your Chapter 7 "Notice of Discharge" in the mail. It will be sent to your mailing address as well as our email inbox. Then, within a week or so after that, the court will "close" your case, and that will be the end of your bankruptcy. Now, you will be able to begin your fresh start.
For help, contact the Law Offices of Darren J. DiMarco.Call (760) 496-1990 for San Diego County & (949) 288-6526 for Orange County. Or, you can email us at: messages@dimarcolegal.com.