Instructions for your Chapter 7 Case
June 19, 2019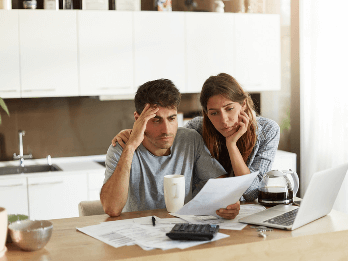 HOW DOES THE CHAPTER 7 BANKRUPTCY WORK?
The Chapter 7 Bankruptcy is basically set up to force your creditors, whether a mortgage company, taxing authority or credit card company, to stop their debt collection efforts. The filing of a Chapter 7 Bankruptcy Petition forces your creditors to stop all collection efforts. This means that your mortgage company must stop foreclosure efforts, taxing authorities must stop garnishments or levies or other collection efforts, and credit card companies must stop any collection efforts, including phone calls, letters, lawsuits, etc.​
Once the bankruptcy is started with the filing of the petition, your case will be assigned to one of several Chapter 7 Trustees. Approximately 30-40 days after the bankruptcy is started, you MUST attend a meeting of creditors with the Chapter 7 Trustee assigned to your case. An attorney from our office will attend the meeting with you. You MUST attend this meeting or your case will be dismissed. You are required to bring to the meeting an original, government-issued picture ID (your driver's license or US passport) and original Social Security Card as proof of your social security number. If you do not have your original Social Security card let us know right away. (There are a couple permissible substitutes - you should contact your attorney regarding this.) Our office will send you a reminder of this meeting and the items you need to bring with you. If you are unable to produce the required items, you must notify this office well in advance so we can try and make other arrangements. If you are unable to attend the meeting, you must contact this office well enough in advance so we can request a continuance.
WHAT BILLS DO I CONTINUE TO PAY?
You must continue to make payments on your secured debts (car, mortgage) if you desire to keep these items. You must also continue to pay your real estate taxes, homeowners' association dues, and income taxes.If you have any utilities, phone or cable bills, you must make your current payments. The amounts you owed may be discharged. Be advised that many utilities may (and most do) charge a security deposit to continue service.
Once the Chapter 7 petition is filed and the case is started, there are certain bills that you must continue or start to pay. You must:
Continue to pay the car loan/lease and keep it current (if you've decided to keep the car).

Continue to pay your other monthly expenses, such as utilities, phone, cable, etc.

Pay your regular monthly mortgage payment. Especially, if you are planning on keeping the property, you do not want to get behind.

Pay any future property tax bills as they come due, unless your mortgage company has set up an escrow impound account to pay your taxes. If you pay your own property taxes, You must pay these as they come due.

​YOU SHOULD NOT PAY ANY OF YOUR CREDIT CARDS OR OTHER UNSECURED DEBTS.
​If you have any questions about who/what to pay, IMMEDIATELY contact your attorney.​
It is important to note that because your creditors cannot communicate with you after you have filed for bankruptcy, they will in almost all cases, stop sending you statements. This means that not only will the credit card companies stop sending you statements, but so will your mortgage company and car loan/leasing company, even if you are current with the payments. Therefore, it will be up to you to make sure that your mortgage payment and car payment are sent out on a timely basis each month after the filing of the bankruptcy and sent to the proper address.
Understanding this information and following this advice is does not guarantee the success of your bankruptcy filing. A successful Chapter 7 case depends on many factors.​
For help, contact the Law Offices of Darren J. DiMarco.Call (760) 496-1990 for San Diego County & (949) 288-6526 for Orange County. Or, you can email us at: messages@dimarcolegal.com.